Meditate With A Monk (One-day Meditation retreat)
sat29apr9:00 amsat3:30 pmMeditate With A Monk (One-day Meditation retreat)A Calm Mind Brings Happiness.9:00 am - 3:30 pm(GMT-07:00) View in my timeSweet Shade Park Ability Center, 15 Sweet Shade, Irvine, CA 92606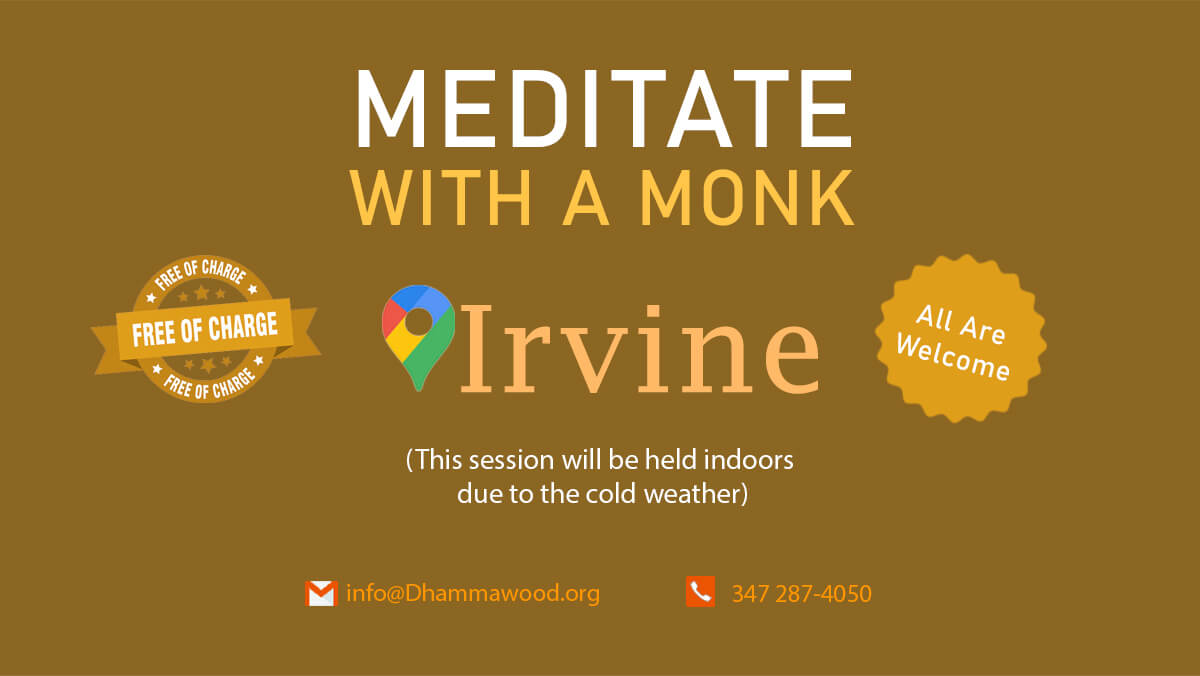 Event Details

Are you looking for a way to relax your mind through meditation?
Now you can Meditate with a Buddhist monk for a peaceful weekend.
(This session will be held indoors due to the cold weather)

This event is about learning different Buddhist meditation types, which will guide you to relax your mind according to your needs. These meditation technics will help you rise to higher vibrations and feel light, calm, and energized.
This is not a religious event.
This event is for anyone, regardless of religious beliefs, ethnicity, gender, or anything else. We will talk about self-realization, cultivating positive thoughts, and methods of reducing the impact of everyday struggles. These will help you find your inner happiness, and feel positive daily and motivate you to meditate every day.
Schedule:
9:30 – 11:00 Regular Saturday program
11:15 – 12:00 Lunch (Mindful Eating) *Lunch will be offered.
12:00 – 12:15 Break
12:15 – 1:45 Session 2 – Walking and silent meditation
1:45 – 2:00 – Break
2:00 to 3:30 Session 3 – Short Sermon, Q&A with meditation
* Cushions and Chairs will be provided to have a comfortable meditation session. You can meditate comfortably with like-minded people.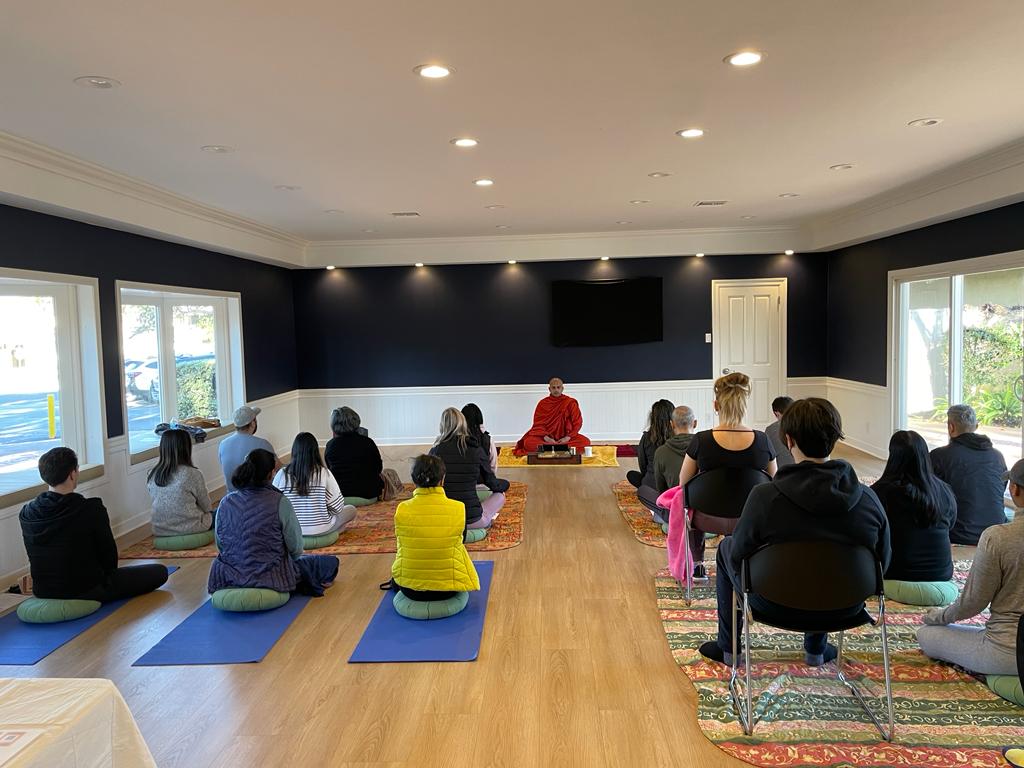 Walk-ins are always welcome, or one can subscribe via Meetup or Eventbrite. This is a service for the benefit of our communities, offered with loving kindness (Metta) by the Dhammawood Meditation Center of California. It is totally free of charge to the participant.
Conducted by a Buddhist monk ordained under the Theravada Buddhist philosophy, the program not only outlines the types of meditation and the benefits of each but also connects the practice seamlessly to core principles of awareness or mindfulness (as taught in the Theravada Buddhist philosophy), which in turn allows the participant to constantly be aware of the negative states in mind and take corrective action.
If you have any questions or concerns about this event, don't hesitate to get in touch with us at 714 884 3894 4050 or email us at [email protected].
Time

(Saturday) 9:00 am - 3:30 pm(GMT-07:00) View in my time